WorldExecutivesDigest.com | Buying A Used Car – 8 Things to Keep in Mind for A Successful Deal | If you are looking to replace your vehicle, a used car can be a really smart investment. Sure, new cars do bring on some advantages, but used cars can prove to be a great alternative, if you know how to shop for one. 
Shopping for used cars is a lot like going on a scavenger hunt. If you are patient and know where to look, you can find some great deals out there. Fortunately, you have one of the best shopping tools at your disposal: the internet. 
But before you start looking for cars online, it is important that you know what you are looking for. There are thousands of options available, so if you don't want to get lost, you need to have a clear idea of what you need. 
To help you out, below are some tips worth remembering when you are on the hunt for the perfect used car.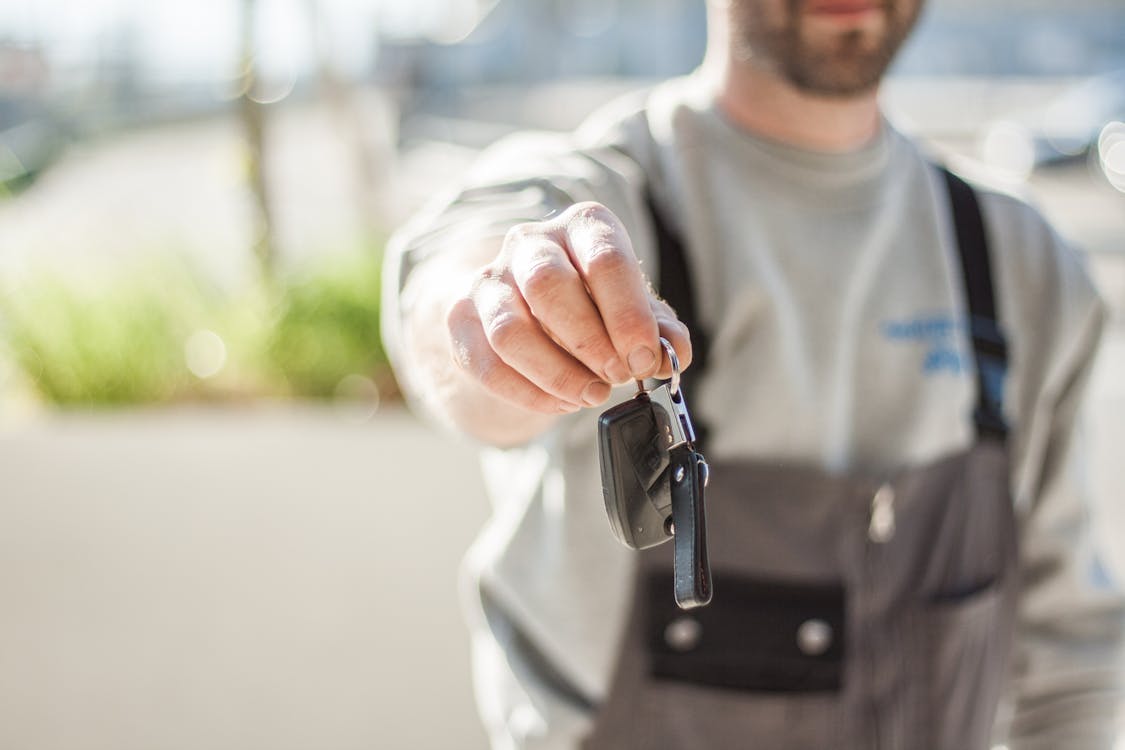 Image source: https://www.pexels.com/photo/car-driving-keys-repair-97075/
Decide on a budget
Whether you decide to take out a car loan or pay cash, the first thing you need to do is set your budget. When you do this, don't take into consideration only the price of the car. You will also have to pay for insurance and registration, so include that in your budget as well. 
You may be tempted to go for a more expensive car, but remember you also need to consider monthly and yearly costs, which can add up very quickly. Factor in fuel and maintenance costs when you set your budget, to make sure you won't get any unpleasant surprises. 
Choose the right car
Now that you have decided on a budget, it's time to get to the fun part – picking a car. You want a car that you enjoy driving, but you also need to consider functionality. 
How do you plan to use this car? Will it be a family car, or a personal one? Are you going on road trips often? If yes, you need lots of cargo space and enough room for everyone to fit. To narrow down your search, make a list of all the must-have features you are looking for, then search for models that have these features. Then, decide on three or four models that you can research in detail. 
Locate good dealers
There are lots of websites where you can find used cars, so you will have to do a thorough research. Check the reliability of the dealer by looking at reviews, to ensure you are doing business with a trusted business. 
If you want to check the car in person before purchasing (which is recommended to do), narrow down your options by including the area in your search. A simple search using keywords such as "used cars  Fallon MO" will reveal the best dealership options for O'Fallon, Missouri, making it easier for you to narrow down your options. 
Do some price research
Once you find some car options in your area, it's time to ensure the price is right for the market. There are tons of price guides online, which allow you to look up the car and model, and provides estimated prices.
When you look up a price, you need to have the following information available:
Car year, make and model

Special features installed on the car

Mileage

Condition level
If you plan on trading your current car at the dealership, make sure you check its market value as well, using the same information listed above. This will ensure you get a fair price for your old vehicle. 
Check the car's history report
Before you drive to the dealership, it's worth checking the car's history report online, to make sure all the details match. You can do so by using the car's VIN (vehicle identification number). 
This will reveal important information about the car, such as:
If the car has been in a serious accident

If the odometer has been spined back

Number of past owner(s) 

Maintenance requirements
If you found a reputable dealer, getting all this information shouldn't be an issue, but it's worth doing a check on your own. You will also find dealers who pay for these services themselves, but if you are purchasing from a private seller, you will have to take care of this yourself.
Get in touch with the seller
How you do this depends a lot if you are buying from a private seller or a dealer. Start by verifying all the information you read in the advertisement, then follow with some questions that will help you find out more about the car. 
Some examples of questions you can ask are:
Are you the first owner?

How many previous owners did the car have?

Are the service records available?

Is the car title clear?

What determined the asking price?

Is there any information that was not included in the advertisement?

When was the car last inspected by a mechanic?
Take the car for a test drive
If everything seems to be going well, it's time for you to take the car for a drive and see if you like the model, as well as if this particular car is worth the money. If you know a thing or two about cars, you will be able to give the car a good initial inspection, but if you are no expert, it's best to also bring in a mechanic. 
When you take the test drive, try selecting a route that has a bit of everything: rough pavement, a stretch of highway, curves, hills, parking spots. 
Pay attention to things such as visibility, acceleration, brakes, ergonomics and, of course, mechanical condition. Listen to noises or vibration that could indicate issues, and make sure to mention them to the owner.  
Negotiate and close the deal
If the car seems to be everything you need, it's time to close the deal and bring it home. This is where you can show the seller you've done your homework and negotiate a good deal. Start by comparing the asking price with the information you found out and begin your negotiation from there. Start low, but remain in the ballpark, to ensure the seller takes you seriously, then, you can increase your offer little by little, usually by around $250 at a time, until you reach an agreement.